Halftime to Showtime
September 29 2018, Sierra Linda's Marching Band took the field at Desert Vista High School to take part in their first competition of the year, Thunder in the Hills. To prepare, The members have performed at every halftime of every home football game, Along with 4 hour practices two times a week. Before performance the band went to the warm up area of Desert Vista and had a great warm up. Walking up to the gates the nerves struck and many say that it got them out of focus, which then reflected into their performance.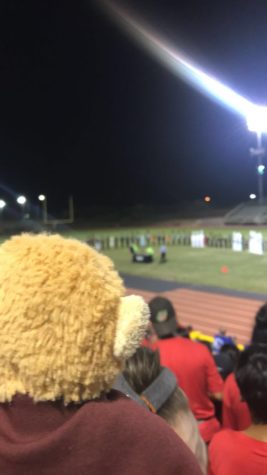 At the competition Sierra Linda placed 3rd with a score of 53.388, which left the whole band, including directors, technicians, and spectators disappointed. I had the opportunity to interview one of the directors, known as Mr.Laborin and get his input on how he felt the members have performed and what he did to prepare them. He believes "The performance was sub-par." and he feels like he "didn't prepare everyone mentally, yet they were prepared physically and had a great warm-up." I then asked what he believed the band as a whole could do better and he stated "hype each other up some more."; then as a director, he replied he could have done the same. Finally, I ended with the question of what will be done differently in order to improve their performances, he closed with "rigourous practices,including being very nit-picky, and preparing everyone mentally.". With these potential changes, Sierra Linda is expected to do better than well at Barry Goldwater High School on Saturday October 13.