Bus Carrying Youth Football Team Crashes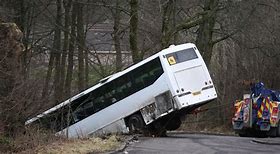 Hang on for a minute...we're trying to find some more stories you might like.
In Saline Country a bus crashed with a youth football team in it . 1 kid was killed and more than 45 injured . The first responder to the crash said that the kids had serious injuries and they were trapped inside the bus . The youth football team was a all-star team according to facebook post . They said the bus driver was driving and lost control of the bus and the bus rolled of the 1-30 highway. The bus was owned by Scott Shuttle Service of Somerville , Tennessee .