Our Teachers Go Back To School
Teachers have one of the most laid back jobs, right? They clock out at 2, weekends off, just like students. Fall break, winter break, summer vacation, so much time off. Well there's more to a teachers life than meets the eye. Yes they get the same breaks and time off that we students do but it's what's done with their time that we don't have a clear interpretation of.
I've had the opportunity to speak one on one with a couple of our teachers here on SLHS campus. Getting an insight on what most teachers are doing now; going back to school. Yes, that's right, our teachers are going back to school while they're teaching us.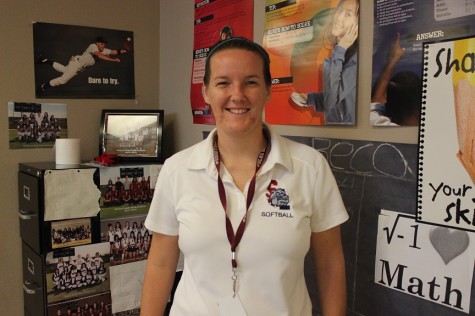 Sitting down with Mrs. Skousen I learned that she is one of these teachers going back to school. "I want to be able to teach dual enrollment, and to do that I have to get my masters, it can be a masters in anything really. I'm getting mine in Administration, like a principal" she informed me. Why now though? What made Mrs. Skousen choose to go back to school now? Her decision was based on her wanting to get use to teaching first & then going back to expand her horizons, so to speak.
When asked how she's managing teaching & learning simultaneously, Skousen said, " I'm handling it well so far actually, the TA helps with some of the grading." Because her classes are online, courtesy of GCU, Skousen does most of her work afterschool. She can even access her work while she's
here, during a prep period or even free time during class. So while her students are working, so is she. With about 7 classes left, Mrs. Skousen will be graduation in November. By next school year she could be teaching a dual enrollment class and fulfilling her goal.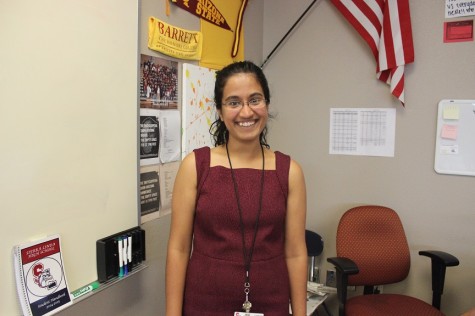 I also acquired the opportunity to speak with Ms. Singh, straying from the online course, Singh chose to go back to get her masters at ASU by attending night school. "Every Thursday night from 5pm – 9pm," she informed me. Because she is physically in school she will be getting the opportunity to walk down the aisle in a cap and gown & have that experience all over again. Why did Ms. Singh choose to go back & get her master " I really just want to be a better teacher, I want to have a better understanding on how to learn in different ways. There are many ways to learn something, so I want to be able to teach it to the students in the easiest way for them… I'm getting my masters in Secondary Education."
Because her class is every Thursday Singh has just a week to turn in all of the work given to her. "There is no room for procrastination, I have to make sure I'm on top of things" But there's also a convince in her life because she doesn't have to focus on kids besides her students and she doesn't have many family obligations. The pleasure of being in a night class for Ms. Singh is the fact that it's small & intimate with on 14 students in the class. The few students provide a better learning environment and better focus. Ms. Singh started her masters program in 2013, and will be graduating May of 2015, first completing her undergrad at ASU & then her masters.