Shooting The Breeze With Shelkin
CTE teacher's last year at SLHS.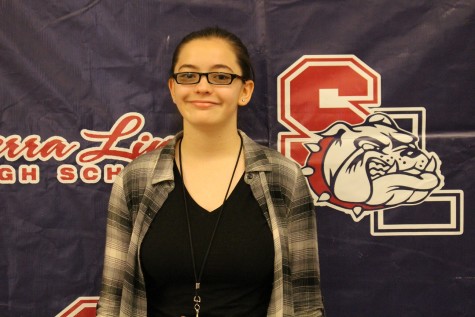 More stories from Samantha Martinez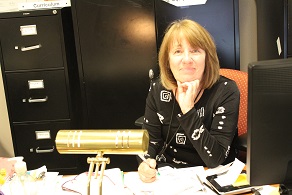 Ms. Shelkin has been a member of the Tolleson Union High School district  for 15 years and will be retiring on May 23, 2016 . For those who do not know her Ms. Shelkin is a CTE (Career Technical Education) teacher. Her classes are very engaging and hands on. Her Personal Finance is  a SL student favorite. For many seniors this class not only prepares them for life and teaches them financial principles that will last a life time, but for some is the first time an adult has talked about how to build wealth.
 Why did you choose this school district?
"I chose this district because at the time my children were on the swim and dive team at Westview, so we had the same schedule."
When did you know you wanted to be a teacher?
"I knew in 4th grade, I always used to play school."
What is your favorite memory from your time here?
"In my personal finance class  I had a student who  moved here because they were very successful, his family had a business and his dads business partner took off with everything, the whole business so they moved to this area and started going to school here, he wasn't crazy about  being in personal finance. I used to eat my lunch in the classroom so he started joining me for lunch to save money and we talked a he got really excited about the class and he told his parents 'I know were depressed, but we can get out of this". They ended up saving enough money and moving to a really nice zip code."
What will you miss the most here at Sierra Linda?
"I'll miss the the students, not watching them graduate, this is my last group of seniors, that's the hardest part."
Do you think that you've changed your students lives?
"I like to think that I have, because the things I teach here their gone take with them forever."
Why are you retiring?
"I have been teaching for a long time, I'm ready to retire, I'm looking forward to having my health and spending my time doing whatever I'd like to do."
What do you plan to do after you've retired?
"First thing I'm going to do I'm going to set my alarm clock. I'm going to turn it off and go back to sleep because I can and then I"m going to watch the sun rise knowing I can go back to bed if I'm still tired  it going to allow me to purse all of my passions  all the time and things I enjoy getting pleasure out of."
How has your teaching method changed over the years?
"I can honestly say that for the past two years I got this down that I know what I'm doing and now I'm getting ready to retire but I finally feel like I understand and know how to do this job and do it well. "
If you could go back in time and choose your profession again would you chose teaching?
"I would yes , I would, I would do this all over again,  because every days different, everyday is fun  you never know what's going to happen. I am passionate about what I teach, I love the classes, I love the technology, and I enjoy the students.
How do you think your students feel about you're retirement?
"Some  will probably be happy for me, others were saying that they weren't ready yet, probably mixed emotions like any one would think.  Some were probably excited about having a new teacher."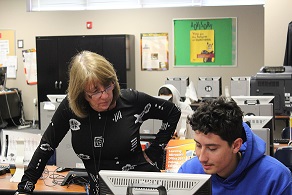 Ms. Shelkin helping a student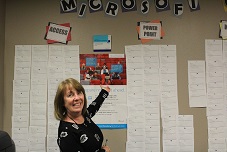 Ms. Shelkin proudly showing of her students Microsoft certificates.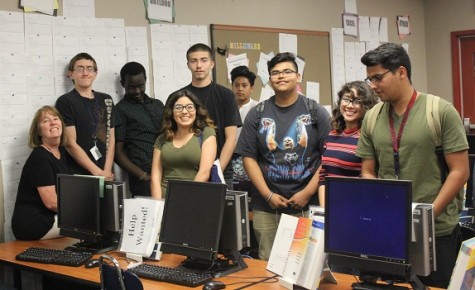 Ms. Shelkin with her fifth hour class.
View Comments(1)
About the Contributor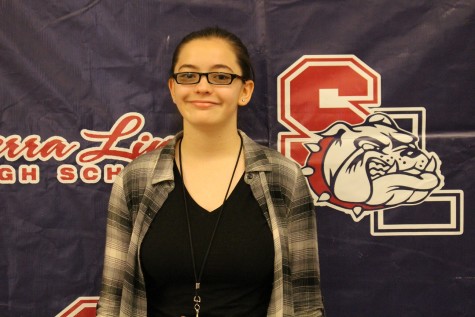 Samantha Martinez, Journalist

Class Year: 2018
Junior High Attended: Home Schooled
One Word To Describe You: Loyal
Favorite Movie: Tank Girl
Favorite TV Show: Criminal...