Project Glow 2016
Students and teachers rocked out at the first school bash of the year!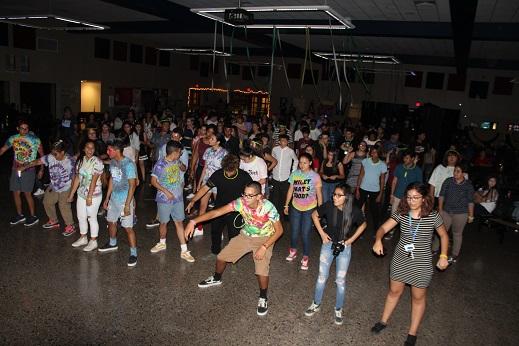 On Friday August 19, 2016 Sierra Linda hosted It's Back to School dance. Student Government kicked off the 2016-2017 with a blast of neon. The dance was held in the cafeteria from 7 to 10 p.m.
The price at the door was $5 for single or $3 with any valid PAWS card. This event took STUGO around a week to plan and all the money is going towards this year's prom.
This was one of the first school events of the year and the first high school event for the class of 2020. Aside from Freshman Connect day the Back to School dance was like a welcome to Sierra Linda.