"G" Week for our athletes
During the week of  October 18th – 20th  SLHS Student Trainers under the direction of Head Athletic Trainer, Samantha Gordon hosting the Nationally  recognized G WEEK  at Sierra Linda.
G WEEK is when student athletes get to try free products for before, during, and after practice. Gatorade sent out enough free product for all of our SL athletes to sample.
On the 18th a Gatorade rep came by and gave a presentation to the athletes about proper nutrition before, during, and after sports. She discussed how to properly use Gatorade products as nutritional supplements for sports. She asked some questions about her presentation and students who could answer correctly got a water bottle at the end.
Then students went to the athletic  training room and each got a prime product and a refuel product to try for before and after practice. They also had 20 gallons of Glacier Freeze Gatorade that was kept outside of the athletic training room so athletes can fill up their bottles for practice or after practice.
On Wednesday and Thursday  there was 4 different products available for all the athletes to come get a free sample, as well as more Glacier Freeze.
Photos by Mr. Ross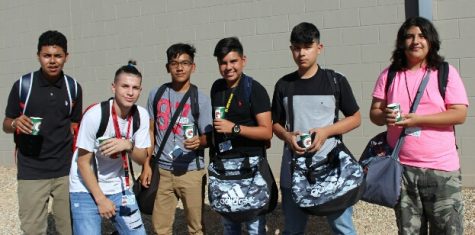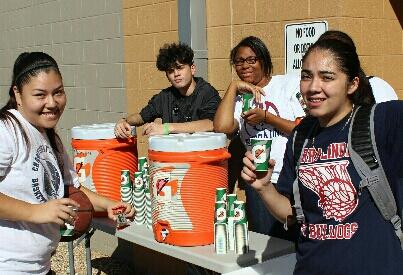 The event was planned by HOSA teacher and head SLHS Athletic Trainer Ms. Samantha Gordon
What went into planning the event?
"I had to order 5 Gatorade kits with med supplies money and they gave the option to have a G week and I said yes please."
What do you hope to achieve from this?
"I hoped to let the students try the different Gatorade products so that they knew how they would help them with their performance."
Do you want to do the event again?
"Yes, the students really enjoyed it."