Best Spooky Movies To Watch This October
" 'Tis the season to be spooky"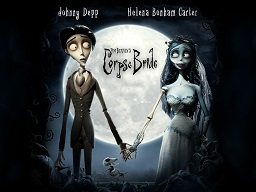 Hang on for a minute...we're trying to find some more stories you might like.
Hey BULDOGS! Here is a list of spooky family friendly movies to watch this October.
Hocus Pocus (1993)
The Nightmare Before Christmas (1993)
It's the Great Pumpkin, Charlie Brown (1966)
The Adams Family (1991)
Corpse Bride (2005)
Casper (1995)
Coraline (2009)
Monster House (2006)
Halloween town (1998)
Frankenweenie (2012)
Hotel Transylvania (2012)
The Witches (1990)
Spooky Buddies(2011)
The Haunted Mansion (2003)
Scooby-Doo(2002)
HAPPY HALLOWEEN BULLDDOGS! BE SPOOKY!!!