Fair Day on a Break Day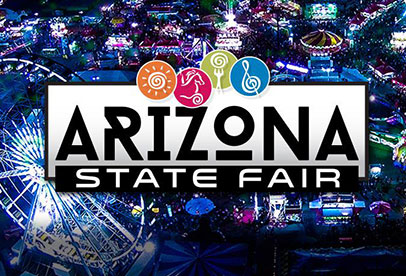 The Arizona State Fair is always something everyone who lives in Arizona, from families and friends look forward to. It unites people for at least an afternoon of family fun and trill rides, not to mention the amazing selection of food presented at every corner of the fair. I had the privilege of going two days in a row and spending my day with both family and friends. The rides are quite thrilling and have rides of all kinds that will allow everyone to have fun. From giant slides to two seated death traps that give you a rush and make your legs wobble once you get off but also makes you want to do it again.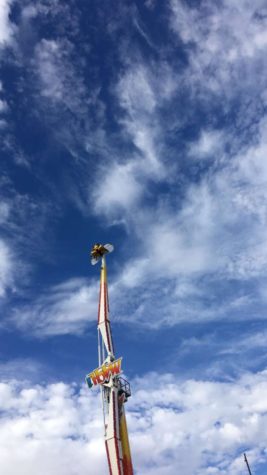 The rides are something I look forward to each year, with the variety that is always presented. But of course, if you aren't into thrills and spins, you can always go and check out the selection of huge, deep fried foods the fair has to offer. One can basically get anything deep fried and chocolate covered. Also, you can get turkey legs the size of your forearm and the most amazing lemonade you've ever had on a sunny, crisp, fall day. Now, this might sound bias, but the fair lets you see the most beautiful sunsets ever. I got to see one of the most perfect sunsets I've ever seen in my life.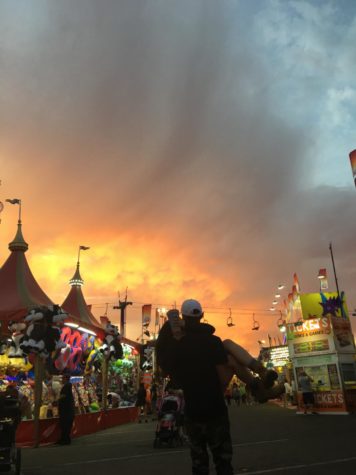 The fair days seem to span for less days every year and less and less people seem to go, which if you go every year it could be a good thing because lines are progressively shorter. But then again, there are concert series every with (possibly) some of your favorite artist coming for an afternoon to play some of their greatest hits .If you aren't into the concerts, rides and the delicious food, there are many small shops and stands to look and shop from with a variety of products, items, and treatments. My mom and I got hennas at the fair for the first time, and for a good price which was a quick and fun experience to see someone paint on you with semi-permanent ink. My mom stuck with a butterfly with its wings half opened, while I got a henna of my boyfriend's tattoo.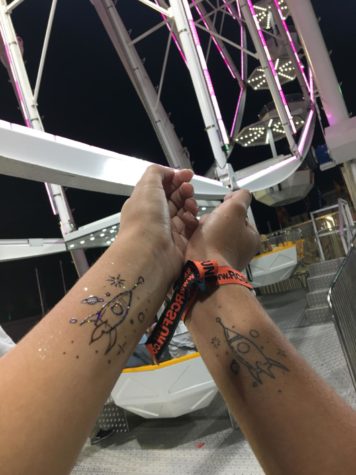 Some of the only bad things about the fair is that on Thursdays, the unlimited wristband day, the wristband expires at 10:30 p.m. which really doesn't make it unlimited. It should just be called the limited wristband. Also, the hot wings aren't hot wings, THEY'RE A LIE!
Overall, you can never go wrong with a day at the fair. Especially in a crisp, fall day, friends and family will have a fantastic time getting to see what's new every year at the Arizona State Fair.