Dress Coding in Arizona Schools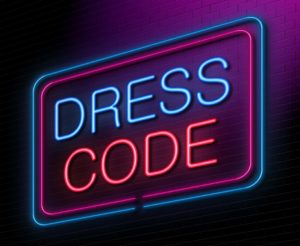 Hang on for a minute...we're trying to find some more stories you might like.
As summer comes in Arizona, many dress less by wearing shorts and no sleeve shirts. But if you're attending a school in Arizona, you're very limited to what you can wear. Girls are not allowed to wear strapped shirts that show your shoulders because they're "distracting", they're also not allowed to wear shorts that are too short, it's understandable not being able to wear shorts that can see your butt cheeks, other than that anything else should be acceptable but it's not,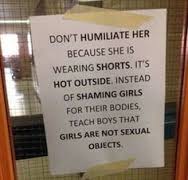 and you're also not allowed to wear hats. These rules shouldn't be enforced at school, especially during the summer time in Arizona! Us students are trying to stay as cool as possible but unfortunately administration cares more about what you're wearing rather than getting your education. Now, how can a shoulder be defined as "dist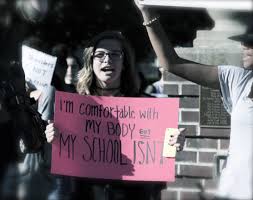 racting", to be honest no boys are distracted by girls shoulders, but more by their friends and their phones but because administration believes that this is an issue, girls get sent to sweep class and miss their whole day of learning and doing work because shoulders are "oh too much". With the shorts, many girls get sent because they're shorts are too "short" but you can't see any part of they're butt cheeks. For instance, one day I was wearing some black shorts, never had an issue with them, no one ever told me they were to short, not even my family. I get called out by a staff member and get told that they're short, I said to her that I've never had a problem all year so I asked why I was being sent to OCR and she said because they're a "distraction". I honestly think they weren't because you can't see any part of my butt and even if they were distracting to other boys, that's their fault and their education. But since I couldn't argue this, I was sent to OCR all day missing my classes just to give everyone else their satisfaction. Now I've never hear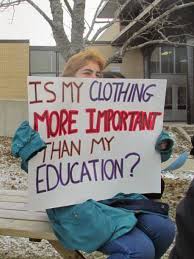 d of any boy getting dress coded for showing their shoulders or having their bottoms too tight, because not many wear short shorts. Why don't boys get sent because of these reasons? Administration can answer that for you! Furthermore, you can't wear jeans or shorts with many rips on them, can't wear "in memory of" shirts, or anything they consider is "bad". High school is the time for students to express and find themselves and yes we obviously understand that we can't dress like this for an interview or life beyond high school. We're just teenagers, trying to stay cool for the summer and be comfortable with ourselves while getting an education, not miss a whole day of school just because of what we're wearing.
Here are some questions I asked a couple of students:
Q: Do you believe dress code is fair to everyone?
A: No, because depending on your body type you'll get dress coded. Such as if a girl with a bigger chest wore a spaghetti strapped, she'd get dress coded but not a girl with hardly a chest. Also goes with shorts, the bigger the girl, the bigger chance she has to get dress coded.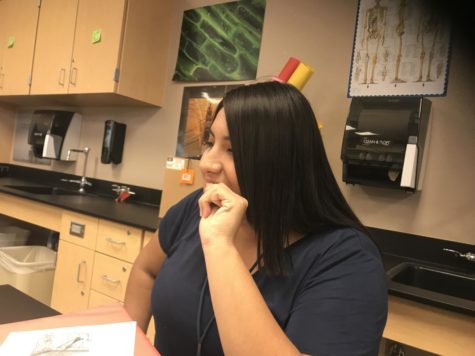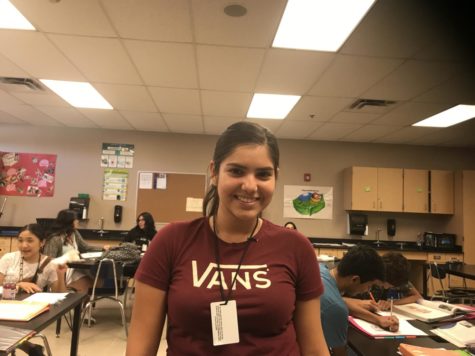 Class of 2019:
Natalie Santiesteban
Alicia Jimenez
Q: What do you think about dress code at our school?
A: Dress code is unfair because when you punish a girl for what she's wearing, you're basically saying that hiding her body is more important than her education. Also is reinforces the idea that what you're wearing could provoke someone to do something to you, only because of what you're wearing.
Class of 2019: Karla Rangel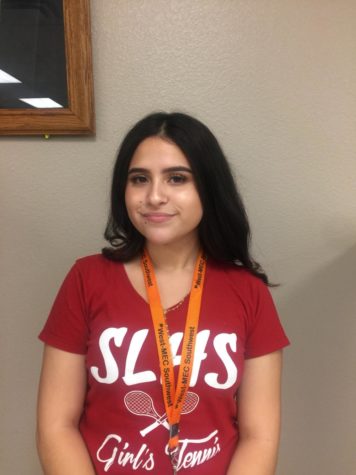 Q: Do you think dress code is fair for girls?
A: No, because they're limited to what they can wear.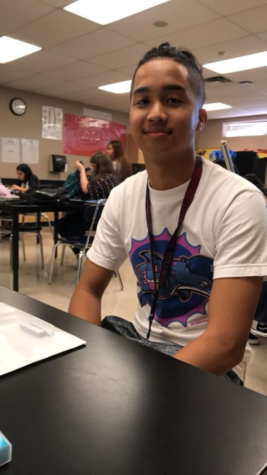 Class Of 2019: Tyler Pham
Q: Do you think you should miss a whole day of school just because of what you're wearing?
A: No, because why is it that what you're wearing at school is more important than getting an education?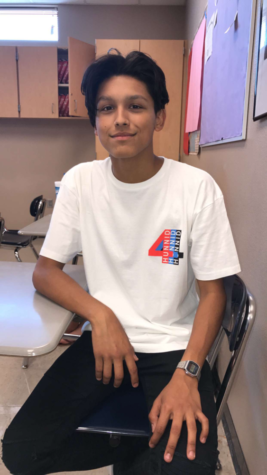 Class of 2019: Rene Ruiz